Australia is a land of diverse landscapes, vibrant cities, and unique wildlife. From stunning coastlines to the rugged outback, this vast continent offers a plethora of unforgettable experiences for travelers. If you're planning a trip Down Under, here are the top 10 must-visit destinations in Australia.
1. Sydney, New South Wales
Sydney, the capital city of New South Wales, is a vibrant and cosmopolitan metropolis that offers a plethora of experiences for visitors. Nestled around the stunning Sydney Harbour, the city is renowned for its iconic landmarks, such as the Sydney Opera House and Sydney Harbour Bridge. The Opera House is a true architectural marvel, with its sail-like design dominating the waterfront. Take a stroll along the picturesque Circular Quay and soak in the bustling atmosphere, or hop on a ferry to explore the harbor and enjoy panoramic views of the city. Bondi Beach, located just a short distance from the city center, is a world-famous beach destination known for its golden sands and vibrant surf culture.
2. Great Barrier Reef, Queensland
Located off the coast of Queensland, the Great Barrier Reef is an aquatic wonderland that stretches over 2,300 kilometers (1,430 miles). It is the world's largest coral reef system, teeming with an incredible array of marine life. Snorkeling or scuba diving in the crystal-clear waters of the Great Barrier Reef is a mesmerizing experience, as you encounter colorful coral formations, tropical fish, and even majestic marine creatures like turtles and dolphins. The reef offers countless diving spots, each with its unique charm and biodiversity.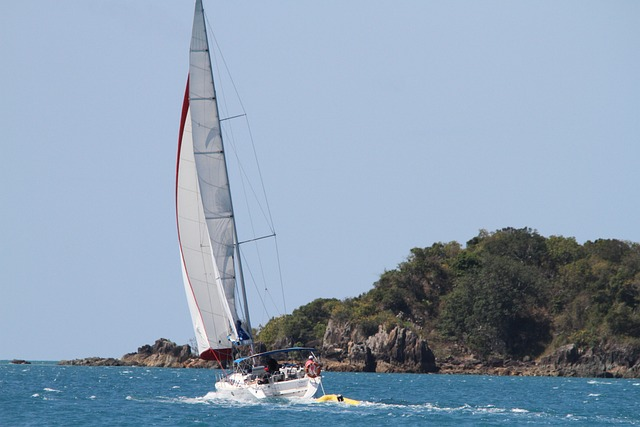 For those who prefer to stay dry, you can explore the reef from above by taking a scenic helicopter or seaplane ride, which provides a breathtaking perspective of this natural wonder. The islands that dot the reef, such as the Whitsunday Islands and Lizard Island, offer pristine beaches and luxurious resorts, making them perfect for relaxation and island hopping.
3. Uluru-Kata Tjuta National Park, Northern Territory
Deep in the heart of Australia's Red Centre lies Uluru-Kata Tjuta National Park, a place of profound cultural significance and natural beauty. The park is home to two iconic rock formations: Uluru (formerly known as Ayers Rock) and Kata Tjuta (also known as the Olgas). Uluru, a massive sandstone monolith, rises dramatically from the desert floor, changing colors from ochre to fiery red as the sun sets. Guided walks around the base of Uluru offer insights into the Indigenous Anangu people's ancient traditions, Dreamtime stories, and spiritual connection to the land. Kata Tjuta, a series of dome-shaped rock formations, offers a unique landscape to explore, with walking trails leading you through narrow gorges and peaceful valleys.
4. Melbourne, Victoria
Melbourne, the cultural capital of Australia, is a vibrant and diverse city that blends creativity, culinary delights, and a love for the arts. The city boasts a thriving arts scene, with numerous galleries, museums, and street art that add to its creative atmosphere. The National Gallery of Victoria is a must-visit for art enthusiasts, housing an impressive collection of Australian and international works. Melbourne's laneways, such as Hosier Lane and AC/DC Lane, are adorned with vibrant street art, showcasing the city's creative spirit. The city's coffee culture is renowned worldwide, with countless specialty cafes and roasteries serving up expertly crafted brews. Melbourne is also a paradise for food lovers, offering a diverse range of cuisines, from fine dining to food trucks and hidden laneway eateries.
5. Great Ocean Road, Victoria
The Great Ocean Road in Victoria is a scenic coastal drive that winds along the southern coast, offering breathtaking views of the rugged cliffs, pristine beaches, and iconic rock formations. The star attraction of this journey is the Twelve Apostles, a collection of limestone stacks that rise majestically from the Southern Ocean. These towering formations, carved by the relentless waves over thousands of years, create a mesmerizing sight that attracts visitors from around the world. The Great Ocean Road also offers other natural wonders, such as the dramatic London Arch, the picturesque Loch Ard Gorge, and the serene Gibson Steps. Along the way, charming seaside towns like Lorne and Apollo Bay provide opportunities for relaxation, with their stunning beaches, boutique shops, and delightful cafes.
6. Kakadu National Park, Northern Territory
Kakadu National Park, located in the Northern Territory, is a place of extraordinary natural beauty and cultural significance. Covering an area of over 19,000 square kilometers (7,400 square miles), it is Australia's largest national park and a UNESCO World Heritage site. Kakadu is a land of stunning landscapes, with rugged escarpments, expansive wetlands, and cascading waterfalls. The park is home to an incredible diversity of wildlife, including saltwater crocodiles, kangaroos, and a myriad of bird species.
Take a boat cruise on the Yellow Water Billabong to witness the abundant birdlife, and keep an eye out for the impressive saltwater crocodiles lurking in the water. Explore ancient Aboriginal rock art sites, some dating back thousands of years, and gain insights into the rich Indigenous culture and connection to the land. With its natural wonders, cultural heritage, and unique wildlife, Kakadu National Park offers an immersive and unforgettable experience for nature enthusiasts and cultural explorers alike.
7. Tasmania
Tasmania, Australia's island state, is a hidden gem that captivates visitors with its pristine wilderness, rugged mountains, and unique wildlife. Known as the "Apple Isle," Tasmania boasts breathtaking landscapes, including the iconic Cradle Mountain-Lake St Clair National Park. Take a hike through the ancient rainforests, ascend to the summit of Cradle Mountain for panoramic views, or embark on the famous Overland Track, a multi-day trek that showcases the state's natural beauty. The island is also home to stunning coastal regions, such as the Bay of Fires and Freycinet National Park, where you can discover secluded beaches, crystal-clear waters, and fascinating marine life.
8. Perth, Western Australia
Perth, the capital city of Western Australia, is a dynamic and modern metropolis situated on the banks of the beautiful Swan River. Known for its Mediterranean climate, stunning beaches, and thriving arts scene, Perth offers a relaxed and cosmopolitan lifestyle. Explore the vibrant neighborhood of Northbridge, where you'll find a fusion of cultures, bustling cafes, and thriving nightlife. Kings Park and Botanic Garden, one of the largest inner-city parks in the world, offers panoramic views of the city skyline and the Swan River, as well as beautiful walking trails and picnic spots.
Embrace the coastal charm of Perth by visiting Cottesloe Beach or Scarborough Beach, where you can soak up the sun, go for a swim, or enjoy a beachside meal at one of the many cafes and restaurants. Just a short ferry ride away, you can visit Rottnest Island, home to the adorable quokkas and boasting stunning turquoise waters perfect for snorkeling and diving.
9. Byron Bay, New South Wales
Byron Bay, a coastal town in New South Wales, is a bohemian paradise renowned for its pristine beaches, alternative culture, and rejuvenating atmosphere. Surfers flock to Byron Bay for its world-class surf breaks, including The Pass and Wategos Beach. The town's relaxed vibe, combined with its stunning natural beauty, attracts visitors seeking a slower pace of life and a connection with nature. Cape Byron, Australia's easternmost point, offers breathtaking views from the iconic Cape Byron Lighthouse and is a prime spot for whale watching during migration season. Explore the vibrant town center, where you'll find an array of eclectic shops, organic cafes, and alternative health retreats.
10. The Kimberley, Western Australia
The Kimberley, located in the remote northwestern part of Western Australia, is a rugged and untouched wilderness that showcases the raw beauty of the Outback. This vast region is characterized by ancient gorges, cascading waterfalls, dramatic cliffs, and expansive cattle stations. Explore the iconic Bungle Bungle Range in Purnululu National Park, a mesmerizing landscape of striped sandstone domes that rise dramatically from the earth. Take a cruise along the breathtaking Horizontal Falls, a natural phenomenon where massive tidal currents create a waterfall effect between narrow coastal gorges. Discover the stunning Mitchell Falls, a series of cascading waterfalls that are accessible by helicopter or an adventurous hiking trail. The Kimberley is also home to an abundance of unique wildlife, including saltwater crocodiles, wallabies, and a diverse bird population.