Thailand, known as the "Land of Smiles," is a captivating destination that offers a perfect blend of natural beauty, rich cultural heritage, and vibrant city life. With its stunning beaches, ancient temples, lush mountains, and bustling markets, Thailand has something to offer for every traveler. In this blog post, we will explore the 10 best places to visit in Thailand, each offering a unique and memorable experience.
1-Bangkok
Bangkok, the vibrant capital city of Thailand, is a captivating blend of modernity and tradition. With its bustling streets, gleaming skyscrapers, and ornate temples, Bangkok offers a unique and diverse experience for every visitor. Explore the opulent Grand Palace, home to the revered Emerald Buddha, and be mesmerized by its intricate architectural details. Discover the serene beauty of Wat Arun, a riverside temple with stunning spires reflecting the Chao Phraya River.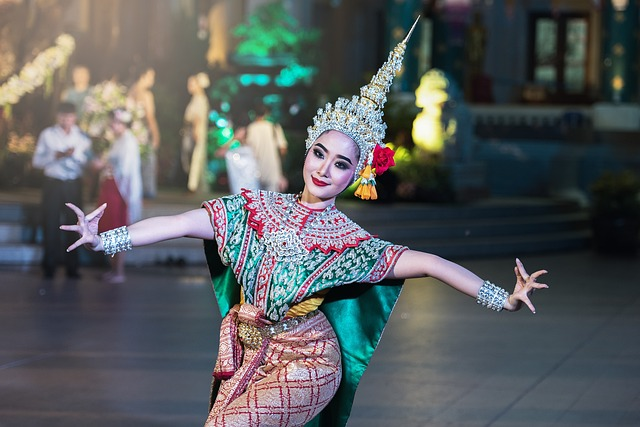 Indulge in the flavors of Thai cuisine at the bustling street markets or savor gourmet dishes at world-class restaurants. Immerse yourself in the vibrant nightlife of Bangkok, from rooftop bars offering panoramic city views to energetic night markets where you can shop for souvenirs and sample local street food. With its rich cultural heritage, modern attractions, and warm hospitality, Bangkok is a must-visit destination in Thailand.
2-Chiang Mai
Nestled in the mountainous region of northern Thailand, Chiang Mai is a charming city known for its rich cultural heritage and stunning natural landscapes. Explore the ancient temples that dot the city, such as the revered Wat Phra That Doi Suthep, perched on a hilltop with panoramic views of the surrounding countryside. Immerse yourself in the vibrant atmosphere of the famous Sunday Night Walking Street, where you can shop for handicrafts, sample local delicacies, and enjoy traditional performances.
Engage in a traditional Thai cooking class and learn the secrets of Thai cuisine using fresh ingredients from the local markets. Discover the unique experience of the Yi Peng Lantern Festival, where thousands of lanterns light up the night sky, creating a magical spectacle. With its tranquil beauty, rich cultural traditions, and warm hospitality, Chiang Mai offers a memorable and authentic Thai experience.
3-Phuket
Phuket, Thailand's largest island, is a tropical paradise renowned for its pristine beaches, crystal-clear waters, and vibrant nightlife. Relax on the soft sands of Patong, Karon, or Kata Beach and soak up the sun while enjoying water sports activities such as snorkeling, diving, or kayaking. Explore the vibrant Phuket Old Town, with its colorful Sino-Portuguese architecture, charming cafes, and local markets selling handicrafts and souvenirs.
Embark on a boat tour to the nearby Phi Phi Islands and be captivated by their breathtaking beauty, with towering limestone cliffs, hidden coves, and turquoise lagoons. Experience the vibrant nightlife of Patong, with its lively bars, clubs, and cabaret shows, entertaining every taste. Phuket is a true tropical paradise that caters to both relaxation seekers and adventure enthusiasts.
4-Ayutthaya
Step back in time and explore the ancient city of Ayutthaya, a UNESCO World Heritage Site and the former capital of the Kingdom of Siam. Marvel at the magnificent ruins of temples and palaces, such as Wat Mahathat and Wat Phra Si Sanphet, which showcase the grandeur of the past. Take a boat tour along the Chao Phraya River and witness the remnants of this once-thriving city, including iconic landmarks like the Buddha head entwined in tree roots at Wat Mahathat.
Immerse yourself in the historical charm of Ayutthaya, rent a bicycle, and cycle through the archaeological park, discovering hidden treasures and ancient relics at every turn. Ayutthaya's rich history and architectural wonders make it a fascinating destination for history enthusiasts and cultural explorers.
5-Krabi
Krabi, located on the Andaman Sea in southern Thailand, is a paradise for nature lovers and adventure seekers. The region is known for its breathtaking limestone cliffs, crystal-clear waters, and idyllic islands. Visit Railay Beach, accessible only by boat, and be awed by its dramatic cliffs, pristine beaches, and world-class rock climbing opportunities. Explore the stunning Phi Phi Islands, where you can snorkel in vibrant coral reefs, swim in lagoons, and relax on picturesque beaches. Discover the Emerald Pool and Hot Springs, nestled in the lush rainforest, where you can take a refreshing dip in the mineral-rich waters.
Embark on a kayaking or paddleboarding adventure through mangrove forests, caves, and hidden lagoons, immersing yourself in the untouched beauty of Krabi's natural landscapes. With its awe-inspiring scenery, outdoor activities, and tranquil ambiance, Krabi is a must-visit destination for those seeking adventure and natural beauty in Thailand.
6-Sukhothai
Sukhothai, located in the northern part of Thailand, is a captivating destination steeped in history and ancient charm. As the birthplace of the Thai kingdom, it offers a glimpse into the country's rich cultural heritage. Explore the Sukhothai Historical Park, a UNESCO World Heritage Site, and marvel at the well-preserved ruins of temples and royal palaces that date back to the 13th century. Rent a bicycle and cycle through the park, taking in the serene atmosphere and admiring the intricate architectural details of the ancient structures.
Visit Wat Mahathat, the largest and most important temple in Sukhothai, known for its iconic Buddha statues and stunning stupa. Immerse yourself in the tranquility of the surrounding countryside, with its lush rice fields and peaceful villages. Sukhothai offers a unique and authentic experience for history enthusiasts and those seeking a serene escape.
7-Pai
Tucked away in the mountains of northern Thailand, Pai is a small town that has become a favorite among travelers seeking a laid-back and off-the-beaten-path experience. Surrounded by breathtaking natural beauty, Pai offers a serene and picturesque setting. Explore the Pai Canyon, with its narrow ridges and stunning panoramic views, or visit the Pai Hot Springs and relax in the warm mineral-rich waters. Discover the beautiful waterfalls in the area, such as Pam Bok Waterfall or Mo Paeng Waterfall, where you can swim in refreshing pools and enjoy the peaceful ambiance of the forest.
Visit the iconic Pai Walking Street, where local vendors sell handicrafts, clothing, and delicious street food. With its relaxed atmosphere, stunning landscapes, and vibrant arts scene, Pai is a haven for nature lovers, artists, and those seeking a tranquil escape from the hustle and bustle of city life.
8-Hua Hin
Hua Hin, a charming beach resort town on the Gulf of Thailand, is known for its long sandy beaches, warm hospitality, and vibrant atmosphere. Relax on the soft sands of Hua Hin Beach or visit the nearby Khao Takiab Beach, where you can also climb the hill to reach the famous Monkey Temple and enjoy panoramic coastline views. Explore the Hua Hin Railway Station, a picturesque and historic landmark that showcases Thai architectural elegance. Take a stroll along the vibrant Night Market, where you can sample delicious seafood, shop for handicrafts, and enjoy live music performances.
Golf enthusiasts will delight in the numerous world-class golf courses in the area. Hua Hin also offers cultural attractions, such as the Hua Hin Hills Vineyard, where you can indulge in wine tasting amidst stunning vineyards. With its beautiful beaches, lively markets, and wide range of activities, Hua Hin offers a perfect blend of relaxation and entertainment.
9-Koh Samui
Koh Samui, an enchanting island in the Gulf of Thailand, is a tropical paradise known for its palm-fringed beaches, crystal-clear waters, and luxurious resorts. Relax on the powdery sands of Chaweng Beach, indulge in spa treatments, or take a dip in the azure waters. Explore the iconic Big Buddha Temple, where a towering golden Buddha statue overlooks the island. Discover the stunning beauty of Ang Thong Marine Park, a pristine archipelago of 42 islands offering snorkeling, kayaking, and breathtaking viewpoints.
Visit the unique Hin Ta and Hin Yai Rocks, also known as Grandfather and Grandmother Rocks, which resemble male and female genitalia and are said to bring fertility and good luck. Experience the lively nightlife in Lamai or Fisherman's Village, where you can enjoy fresh seafood, live music, and cultural performances. Koh Samui's natural beauty, luxury resorts, and vibrant atmosphere make it a top destination for beach lovers and those seeking relaxation in a tropical paradise.
10-Pattaya
Pattaya, located on the eastern Gulf coast of Thailand, is a popular beach resort city known for its vibrant entertainment and nightlife scene. While Pattaya has gained a reputation for its energetic atmosphere, it also offers attractions for all types of travelers. Visit the Sanctuary of Truth, a magnificent wooden temple intricately carved with mythical creatures and deities. Explore the vibrant Walking Street, lined with bars, restaurants, and clubs offering a diverse range of entertainment. Relax on the beautiful Pattaya Beach or take a boat tour to the nearby Coral Island, where you can enjoy water activities such as snorkeling and parasailing.
Discover the cultural side of Pattaya at the Nong Nooch Tropical Garden, with its beautifully landscaped gardens, traditional Thai performances, and elephant shows. Pattaya is also home to world-class golf courses and offers water sports, diving, and fishing opportunities. With its dynamic ambiance, coastal beauty, and an array of attractions, Pattaya caters to travelers seeking excitement and entertainment.