Are you an adventure seeker on the lookout for your next adrenaline-fueled escapade? We've compiled a list of the top 10 must-see destinations that will satisfy your hunger for excitement and provide unforgettable experiences. From breathtaking natural landscapes to heart-pounding activities, these destinations are sure to quench your thirst for adventure. So, grab your gear and get ready for the journey of a lifetime!
Patagonia, Argentina, and Chile
Located at the southernmost tip of South America, Patagonia is a breathtaking region that spans both Argentina and Chile. With its rugged mountains, pristine glaciers, and vast open spaces, Patagonia is a paradise for adventure seekers. The region offers a plethora of activities, from challenging hikes in the iconic Torres del Paine National Park to ice trekking on the colossal Perito Moreno Glacier.
Patagonia's dramatic landscapes will leave you in awe as you explore its untamed wilderness, encounter diverse wildlife, and witness the raw power of nature. Whether you're kayaking through fjords, horseback riding across vast plains, or simply immersing yourself in the awe-inspiring scenery, Patagonia is a destination that promises unforgettable adventures and an unparalleled connection with nature.
Queenstown, New Zealand
Nestled in the Southern Alps of New Zealand's South Island, Queenstown is renowned as the adventure capital of the world. Surrounded by breathtaking mountains, pristine lakes, and picturesque landscapes, this charming town offers an array of exhilarating activities for thrill-seekers.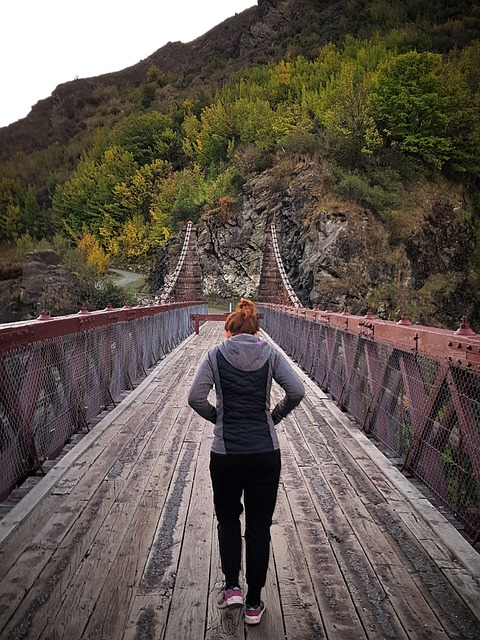 Daredevils can take the plunge by bungee jumping off the historic Kawarau Bridge or try the Nevis Swing, the world's largest swing. Skydiving over the stunning Lake Wakatipu provides an unmatched adrenaline rush, while jet boating through narrow canyons gets your heart racing. For those seeking a more grounded adventure, numerous hiking trails offer panoramic views of the surrounding peaks and crystal-clear lakes. Queenstown's vibrant atmosphere, combined with its stunning natural beauty, creates the perfect backdrop for an unforgettable adventure.
Iceland
Iceland, often referred to as the "Land of Fire and Ice," is a captivating destination for adventure seekers. This Nordic island nation boasts an otherworldly landscape characterized by volcanoes, geothermal hot springs, glaciers, and stunning waterfalls. Outdoor enthusiasts can explore the famous Golden Circle, which encompasses the awe-inspiring Gullfoss waterfall, the geothermal wonders of Geysir, and the historical site of Thingvellir National Park.
The rugged terrain also provides opportunities for glacier hiking and ice climbing on Europe's largest ice cap, Vatnajökull. Iceland's unique geographical position makes it a prime location to witness the mesmerizing Northern Lights dance across the night sky. Whether you're exploring lava fields, relaxing in geothermal spas, or embarking on thrilling glacier adventures, Iceland offers a truly extraordinary experience for adventurers.
Moab, Utah, USA
Moab, situated in the heart of red rock country in Utah, is a haven for outdoor enthusiasts seeking thrilling adventures. The region is famous for its stunning landscapes and unique rock formations, including the iconic Delicate Arch in Arches National Park. Moab's diverse terrain provides opportunities for hiking, mountain biking, and rock climbing.
The Slickrock Trail is a world-renowned mountain biking destination that challenges riders with its sandstone surfaces. For those seeking an adrenaline rush, canyoneering through the area's slot canyons or white-water rafting on the Colorado River are popular choices. As the sun sets, the red rocks glow with an ethereal beauty, creating a magical atmosphere that adds to the allure of this adventurer's paradise.
Interlaken, Switzerland
Nestled amidst the majestic Swiss Alps, Interlaken is a dream destination for adventure seekers. Surrounded by towering mountains, turquoise lakes, and picturesque valleys, this charming town offers a wide range of thrilling activities. Paragliding over the Jungfrau Region provides a bird's-eye view of the breathtaking scenery, while canyoning allows you to navigate through narrow gorges and plunge into crystal-clear waterfalls. Interlaken is also a hub for extreme sports such as skydiving, bungee jumping, and base jumping.
For a more serene adventure, hiking and mountain biking trails offer opportunities to explore the alpine landscapes at your own pace. The beauty of Interlaken lies not only in its exhilarating activities but also in its serene and idyllic setting, making it a must-visit destination for adventure enthusiasts.
Costa Rica
Costa Rica, a tropical paradise in Central America, is a haven for adventure seekers and nature lovers alike. Known for its incredible biodiversity and commitment to environmental conservation, this small country offers a myriad of thrilling activities set against stunning natural landscapes. One of the most popular adventures in Costa Rica is zip-lining through the lush rainforests, soaring above the canopy and catching glimpses of exotic wildlife below. Whitewater rafting enthusiasts can challenge themselves on the roaring rapids of the Pacuare River, surrounded by pristine jungle scenery.
The country also boasts incredible surf spots along its coastline, attracting surfers from around the world. In addition to its adventurous pursuits, Costa Rica offers opportunities for wildlife encounters, such as spotting sloths, monkeys, and colorful birds in its protected national parks. Whether you're exploring the dense jungles, hiking to stunning waterfalls, or indulging in the pura vida (pure life) culture, Costa Rica promises an unforgettable adventure.
Queen Charlotte Track, New Zealand
Located in the picturesque Marlborough Sounds region of New Zealand's South Island, the Queen Charlotte Track is a must-visit destination for hiking and mountain biking enthusiasts. This 71-kilometer trail meanders through lush native forests, along stunning ridgelines, and past secluded bays, offering breathtaking views of the pristine coastline and turquoise waters. The track can be tackled as a multi-day adventure or enjoyed in sections as day hikes.
As you traverse the track, you'll encounter a diverse range of flora and fauna, including native birds and vibrant wildflowers. Along the way, there are well-equipped lodges and campsites where you can rest and recharge while immersing yourself in the tranquil beauty of the Marlborough Sounds. Whether you're seeking a challenging multi-day trek or a leisurely day hike with incredible scenery, the Queen Charlotte Track offers a captivating outdoor experience.
Cape Town, South Africa
Nestled between the majestic Table Mountain and the sparkling waters of the Atlantic Ocean, Cape Town is a vibrant and adventure-filled city at the tip of South Africa. With its diverse landscapes, this captivating destination offers a wide range of thrilling activities. Hiking up Table Mountain rewards you with sweeping views of the city and coastline while abseiling down its sheer cliffs provides an adrenaline rush like no other. The nearby Cape Peninsula beckons adventurers to explore its rugged beauty, with opportunities for sea kayaking, surfing, and shark cage diving for the more daring souls. 
For a unique experience, embark on a bicycle tour of the Cape Winelands, where you can cycle through vineyards, sample world-class wines, and soak in the breathtaking scenery. Cape Town also boasts pristine beaches, such as the iconic Boulders Beach, where you can swim with a colony of African penguins. With its blend of adventure, cultural richness, and natural beauty, Cape Town offers an unforgettable experience for any adventurer.
Banff National Park, Canada
Nestled in the heart of the Canadian Rockies, Banff National Park is a true wilderness paradise that captivates adventure enthusiasts from around the globe. This UNESCO World Heritage Site offers a diverse range of outdoor activities against a backdrop of towering peaks, emerald lakes, and glistening glaciers. In the summer months, hiking is a popular pursuit, with trails ranging from easy strolls to challenging multi-day treks. Banff's turquoise jewel, Lake Louise, is a must-see attraction, where you can kayak or canoe on its pristine waters or embark on a scenic hike around its shores.
As winter blankets the park in snow, Banff transforms into a winter wonderland, with opportunities for world-class skiing, snowboarding, and snowshoeing. The frozen landscapes also open up possibilities for ice climbing and ice skating on frozen lakes. Wildlife enthusiasts will be delighted by the chance to spot majestic creatures such as elk, moose, and even grizzly bears in their natural habitat. Banff National Park offers an exhilarating playground for adventurers of all levels, allowing them to immerse themselves in the awe-inspiring beauty of the Canadian Rockies.
Great Barrier Reef, Australia
The Great Barrier Reef, located off the northeastern coast of Australia, is a natural wonder and a bucket-list destination for adventure seekers and marine enthusiasts. Stretching over 2,300 kilometers, it is the largest coral reef system on the planet, teeming with an astonishing array of marine life and vibrant coral formations. Snorkeling and scuba diving here offer an unparalleled opportunity to explore this underwater paradise, where you can swim alongside colorful fish, graceful sea turtles, and magnificent manta rays.
For those who prefer to stay dry, there are options for glass-bottom boat tours or scenic helicopter flights to marvel at the reef's vastness from above. The Great Barrier Reef is not only a breathtaking ecosystem but also a hub for adventure activities such as sailing, kayaking, and stand-up paddleboarding. With its stunning biodiversity and awe-inspiring beauty, a visit the Great Barrier Reef is an extraordinary adventure that allows you to immerse yourself in the wonders of the world's largest living structure.