Dubai, the vibrant and cosmopolitan city in the United Arab Emirates, is a mesmerizing destination that offers a blend of modernity and tradition. From towering skyscrapers to pristine beaches, Dubai has something for everyone. Whether you're a shopaholic, an adventure seeker, or a culture enthusiast, this city will leave you awe-inspired. In this blog post, we will explore the top 10 things to do in Dubai, ensuring an unforgettable experience.
Burj Khalifa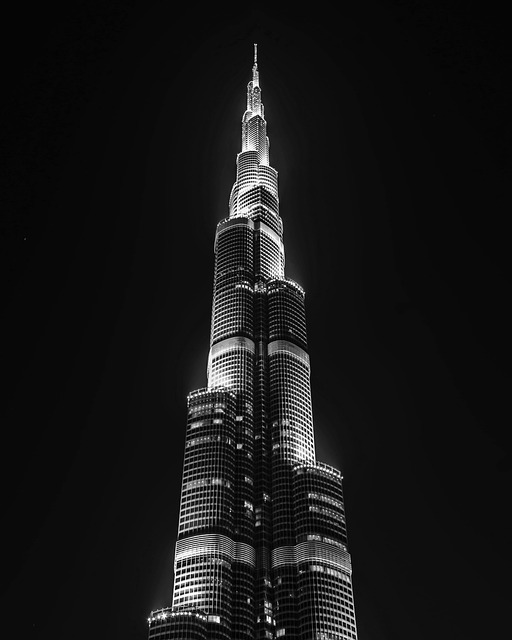 As the tallest building in the world, Burj Khalifa is a true marvel of modern architecture and a must-visit attraction in Dubai. Standing at a staggering height of 828 meters, it offers unparalleled panoramic views of the city skyline from its observation deck on the 124th floor. The high-speed elevator ride itself is an experience to remember. Capture breathtaking photographs of Dubai's landscape and enjoy the mesmerizing sunset vistas. With its sleek design and unparalleled grandeur, Burj Khalifa is a testament to Dubai's ambition and innovation, making it an iconic landmark that should not be missed during your visit to the city.
Dubai Mall 
Dubai Mall, the ultimate shopper's paradise, is a world-class destination offering an extraordinary shopping experience. With over 1,200 stores, it caters to all tastes and budgets. From high-end luxury brands to popular international retailers, the mall has it all. Besides shopping, Dubai Mall boasts a wide range of entertainment options.
Explore the fascinating Dubai Aquarium & Underwater Zoo, home to an impressive collection of marine life, or indulge in the thrilling VR Park for a dose of virtual reality excitement. With its blend of retail therapy and entertainment, Dubai Mall is a one-stop destination for an unforgettable day of shopping and leisure.
Desert Safari 
Embark on an exhilarating adventure with a desert safari experience in Dubai. Leave the city behind and venture into the golden sand dunes of the Arabian Desert. Buckle up for an adrenaline-pumping dune bashing ride in a 4×4 vehicle, as expert drivers navigate through the undulating terrain. Engage in sandboarding, an exciting activity that lets you slide down the dunes on a board.
Immerse yourself in the serene desert landscape and witness a stunning sunset that paints the sky with vibrant hues. Complete your desert safari with a delicious BBQ dinner under the starlit sky, accompanied by captivating cultural performances. This unforgettable experience will leave you with cherished memories of Dubai's natural beauty.
Palm Jumeirah 
Palm Jumeirah, an awe-inspiring man-made island in the shape of a palm tree, is a true testament to Dubai's innovation and luxury. Explore this exclusive destination and be amazed by its luxurious resorts, extravagant villas, and pristine beaches. Visit Atlantis, The Palm, a renowned resort that offers a range of attractions, including the Aquaventure Waterpark, where you can enjoy thrilling water slides and interact with marine life at the Lost Chambers Aquarium.
Relax on the palm-fringed beaches and soak up the sun while enjoying breathtaking views of the Dubai skyline. Palm Jumeirah is the epitome of opulence, offering a perfect blend of relaxation, entertainment, and stunning surroundings.
Dubai Marina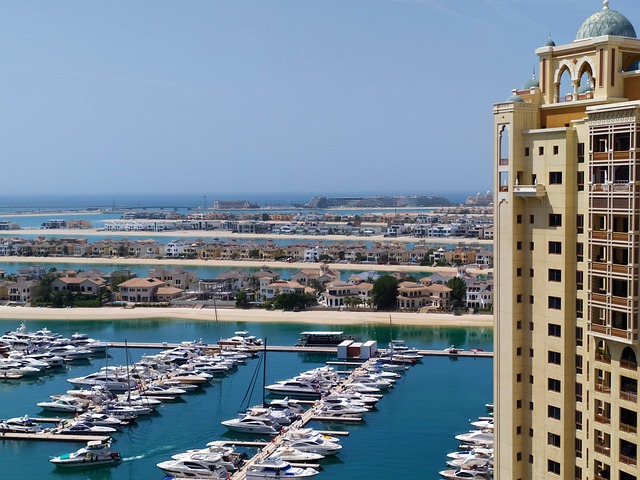 Dubai Marina, a picturesque waterfront district, is a vibrant hub for entertainment and leisure. Take a leisurely stroll along the marina promenade lined with luxury yachts, trendy cafes, and upscale restaurants. Admire the stunning architecture and enjoy breathtaking views of the marina skyline. Explore the Marina Walk, a bustling boulevard where you can find boutique shops, al fresco dining options, and lively entertainment.
Experience the thrill of a boat cruise or rent a yacht to explore the Arabian Gulf and enjoy the stunning coastal views. Dubai Marina is a perfect blend of modern living, leisure activities, and waterfront charm, making it a must-visit destination for visitors to Dubai.
Dubai Creek 
Dubai Creek, a historic saltwater inlet, is a fascinating destination that showcases the traditional side of Dubai. Take a traditional Abra ride across the creek and immerse yourself in the charming ambiance of old Dubai. Explore the vibrant souks (markets) in Deira and Bur Dubai, where you can haggle for spices, textiles, and gold. Visit the Heritage Village and gain insights into the Emirati culture and traditions through interactive exhibits and live demonstrations.
Witness the bustling trade activities as traditional dhows (wooden boats) sail along the creek, carrying goods to various parts of the city. Dubai Creek offers a glimpse into the city's rich maritime heritage, making it a cultural gem that shouldn't be missed.
Jumeirah Mosque 
Jumeirah Mosque, an architectural masterpiece, is one of Dubai's most iconic landmarks. It is also one of the few mosques in Dubai that welcomes non-Muslim visitors. Admire the stunning beauty of Islamic architecture as you explore this grand mosque. Take part in guided tours that provide deep insights into Emirati culture, Islamic traditions, and the principles of Islam. Learn about the mosque's significance in the local community and gain a better understanding of religious practices.
The intricate design, elegant domes, and towering minarets of Jumeirah Mosque create a mesmerizing sight, especially when illuminated at night. A visit to this mosque offers a unique opportunity to appreciate the architectural splendor and promote cultural understanding.
Dubai Opera 
Dubai Opera, a world-class venue for performing arts, is a cultural gem in the heart of the city. This architectural marvel hosts a diverse range of performances, including opera, ballet, concerts, and theater shows. Step inside the stunning auditorium, known for its exceptional acoustics, and be captivated by the extraordinary talent on stage. The carefully curated calendar of events ensures there's something for everyone, catering to different artistic preferences.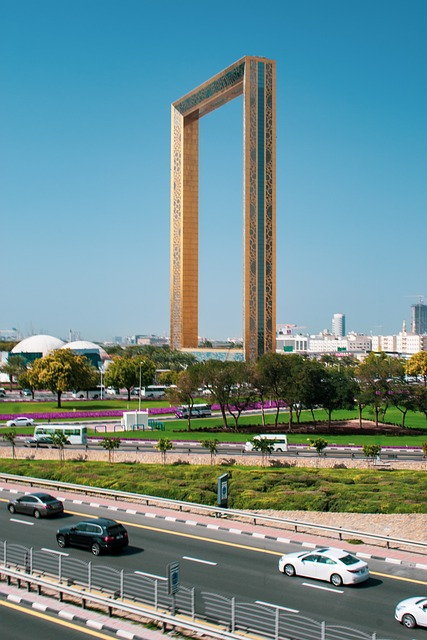 Whether you're a fan of classical music, contemporary dance, or Broadway productions, Dubai Opera promises an unforgettable experience. Immerse yourself in the enchanting world of performing arts and witness the magic unfold in this state-of-the-art venue.
Dubai Museum 
Dubai Museum, located in the historic Al Fahidi Fort, offers a captivating journey through Dubai's past. Step back in time and explore the exhibits that showcase the city's transformation from a humble fishing village to a global metropolis. Discover the traditional lifestyle of Emiratis, as well as the cultural heritage and maritime history of the region.
The museum's interactive displays, multimedia presentations, and lifelike dioramas provide an engaging and educational experience for visitors of all ages. Learn about the ancient trading routes, traditional pearl diving, and Bedouin life. Dubai Museum is a treasure trove of knowledge, offering a glimpse into the city's rich heritage and serving as a testament to its remarkable evolution.
Spice Souk and Gold Souk
 Immerse yourself in the vibrant aromas and flavors of the Middle East at the Spice Souk and Gold Souk in Dubai. Wander through the bustling alleys of the Spice Souk, where merchants display a wide array of exotic spices, dried fruits, traditional herbs, and fragrant incense. Engage your senses as you explore the vibrant colors and scents that fill the air. Adjacent to the Spice Souk, discover the famous Gold Souk, a paradise for jewelry enthusiasts.
Admire the dazzling displays of intricate gold jewelry, precious gems, and unique designs. Whether you're a culinary aficionado or a jewelry connoisseur, the Spice Souk and Gold Souk offer a captivating shopping experience, where you can witness the vibrant cultural heritage of Dubai and take home cherished souvenirs.